The following blog post was written for us by one of the lovely guests who attended a special 'Yoga & Ayurveda Detox' retreat that we held last January... she had so many lovely things to say about her time at MoaAlm that we just couldn't resist sharing her thoughts with you. Read on to get a first hand account of time spent at MoaAlm during this special week!
I visited MoaAlm in January 2017 for the Yoga & Ayurveda detox week, and it was not only an amazingly relaxing week, but it changed the course of 2017 for me and started me on a life-altering journey. Here's my story… 
At the end of 2016, I found myself in a pretty stressful state. Both my work and personal life were so stressful it was beginning to impact my health and well-being. I felt tired all the time, my skin was looking dull, I wasn't sleeping properly, and I wasn't exercising enough or eating healthily. 
In an effort to reduce my stress I had recently taken an interest in yoga and what started out as just a gentle form of exercise turned into something I was beginning to take very seriously. I had started to understand how yoga can make you feel and the impact it can have on your life. I had heard of yoga retreats but never been on one, and I wondered: could a yoga retreat be a solution to my problems? I found a site dedicated to yoga retreats (BookYogaRetreats.com) and came across MoaAlm and found that they were having a yoga and Ayurveda retreat in just a few months' time. Yoga coupled with healthy eating seemed ideal. I booked it almost immediately. 

 There were only 6 other guests, so it was a really unintimidating atmosphere for a newbie like me and turns out it was the first yoga retreat for all of us! The staff were warm and friendly, so the fear of being there on my own lasted only until I arrived! 
During the week I'd wake up to a dynamic morning yoga class followed by a delicious healthy ayurvedic breakfast. Time for a quick change of clothes before a 2-hour hike in the mountains, breathing in the fresh air and enjoying the stillness and quiet of the outdoors. Making our way back we'd find a delicious hearty ayurvedic lunch and then got a couple of hours to rest and relax before an afternoon Ayurveda workshop. A gentle and slow evening yoga session followed, just before a light dinner. Dinners were spent chatting at the table, eating delicious healthy food and getting to know each other, and by the time my head hit the pillow in the evenings I was fast asleep – instead of my usual insomniac nights. I made friends for life and learnt more about myself than I expected to. And the outdoor hot tub is just something magical!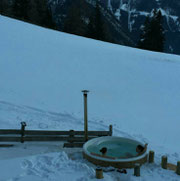 The experience at MoaAlm was wonderful. What I thought would be just a relaxing holiday turned into a gentle week-long therapy session that changed my outlook on life and on myself. I met some wonderful people and we shared stories about our lives and what we were all going through. Everything seems less daunting when you realise you are not the only one going through things. We helped each other out, gave each other advice, positive reassurance and just a friendly voice to speak to without judgement.
The change that was sparked during my retreat didn't happen overnight, but it kick-started me on a year-long journey towards change. Having been introduced to so many styles of yoga during the retreat, I spent the rest of the year keeping up my yoga practice and adding more variety. I learnt more about meditation and continued to use some of the learnings from the Ayurveda workshops to keep up my healthy eating. I kept in touch with the friends I'd made during the retreat and by the end of the year took a big leap! I left my full time job, took two months off, and then set up my own business on my own terms. 
I recently set up JVF Marketing, my own digital marketing consultancy, and am only interested in working with clients where there is a positive and mutually respectful relationship. Work can and should be fun, and that's what my goal is now. I love what I do, and I want to bring that love back. 
So, if you're thinking about booking a yoga retreat at MoaAlm, stop thinking and just do it! I didn't know anything about Ayurveda before going in but learnt so much and tried so many delicious healthy alternatives. The location, the people, the yoga in the mountains and the healthy ayurvedic food make MoaAlm truly a healing place.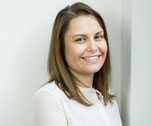 About the author
Joana Veiga Ferreira is a digital marketing consultant who just recently launched her business JVF Marketing. She enjoys all styles of yoga, with a particular love for a restorative practice that allows us to slow down and look inward. Her love of yoga is only trumped by her love of travelling and food! 
Thanks so much for writing this review for us, Joana! 
If you have read this and think that a trip to MoaAlm might be right up your street... or mountain(!)... then take a look at the different retreats that we have lined up this coming summer; we do not have an Ayurveda Detox week planned at the moment, but you may well find that the Mindfulness in Nature or Yoga & Meditation weeks will be of interest instead! Take a look and then get in touch if you have any questions...