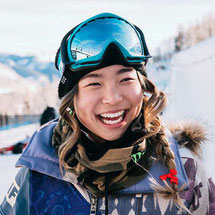 At MoaAlm, in the Austrian Alps of East Tirol,  we are constantly challenging our guests in the winter to think beyond the ski resort and look at the other ways of enjoying the mountains.
Maybe we should all look at the Winter Olympics as our motivation. There are so many inspiring athletes competing in South Korea. Chloe Kim, a composed 17yr old that clearly dominated the women's snowboard halfpipe. The other athlete who we find remarkable is Noriaki Kasai. This Japanese ski jumper became the first athlete to compete in eight Winter Olympics. At 45 years old, he has already said that he wants to compete in the 2026 Olympics.
Now... we are not suggesting that we should all hurl ourselves down a ski jump as an introduction to Alpine events or attempt a back to back 1080 on a snowboard... but we are suggesting that you consider other options when thinking of snow and ice adventures.
These are our favourite 5 activities at MoaAlm, away from the slopes, during the Wintertime. Not all would be considered an Olympic event, but all are great ways of being 'relaxingly active', making the most of the environment and having fun outside.
Igloo Building
What was once a necessity for survival, a house of snow built as an essential shelter from the elements, has now become a MoaAlm winter adventure. With engineering challenges, an understanding of snow conditions and a weird passion for digging, every season we aim to build the ultimate igloo! These things are better done in groups and in close proximity to a hot beverage and a slice of afternoon cake.
Tobogganing
We are all about releasing the inner child at WearActive. Sledging (or Rodeling in German) is a way of travelling, while laughing or screaming. Just like a toddler on a park slide for the first time. Select your Rodel, drag it to the start point, then visualise your tactics. Maybe you are considering racing, or just taking a moment to enjoy the scenery. This is all part of the downhill adventure. From the front door at MoaAlm, we have a 3km track, specifically designed as a family friendly 'Rodel' route. If you have watched the Luge at the Olympics, take it back a few degrees. All in one Lycra suits are not for everyone!
Cross Country Skiing 
You need no previous downhill skiing experience to enjoy and learn how to Cross Country Ski. Tracks are groomed, with different difficulty levels, just like the ski piste. Blue for gentle, if any descents, red for slightly steeper and more technical terrain. It's a wonderful way to exercise and appreciate the environment around you. The shoes are comfortable, the skis are light... and once again, Lycra suits are not a necessity! There is so much fun to be had from gliding one foot in front of the other. There are various types of cross country skiing techniques, we like to start with the classic and we prefer not to involve a rifle.
Ice Climbing
This requires a sense of adventure, a sense of dramatic scenery and a good set of waterproofs! Even if you are a novice climber, the surroundings are immense and the climbing terrain is both beautiful and challenging. Wearing crampons and wielding an ice axe, the mountain guides will assist you on the beginner, intermediate and advanced sections of ice. Best explored at nighttime, when the frozen wall of waterfalls are illuminated. 
Snowshoeing
Far away from the groomed piste and sometimes following the tracks of a wild animal; snowshoeing allows you to appreciate the undisturbed natural environment surrounding us at MoaAlm Mountain Retreat. No experience is required, but the ability to hike up hills for a few hours will help your enjoyment and allow us to lead you further into nature. Nothing competitive about a snowshoe hike, so a love of this will not get you into the Olympics - just out in the fresh mountain air!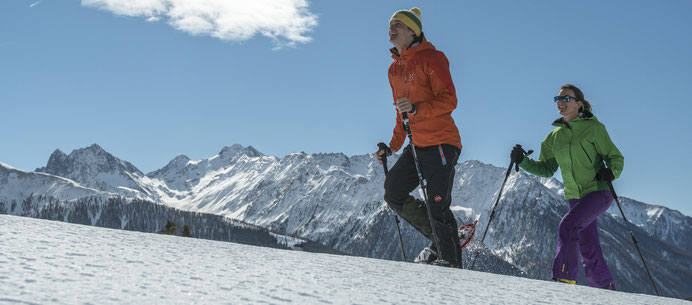 ---