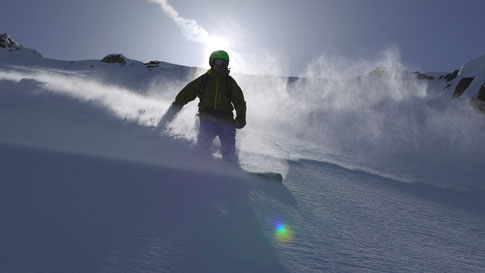 For all those boarders out there who love powder as much as we do... you should know we organise 'Split-Board' weeks during the winter season.
Split-what?
Split-board! This is a snowboard that can be split into two, allowing you to hike up the mountain the same way skiers do when they go back-country touring. 
Last year Cat joined us for one of those weeks and wrote a blog about it; want to know more about split-boarding? Read Cat's blog or check out our webpage and join us this winter to find out for yourself.