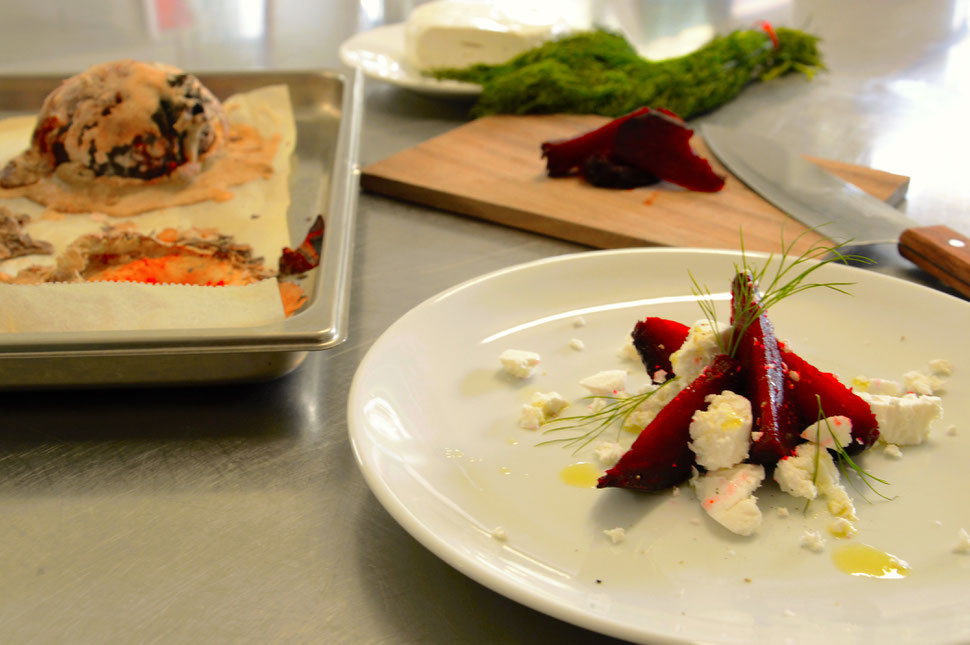 At MoaAlm we love eating, preparing, growing and creating food. The inspiration for this recipe came from Yvonne, who brought us Alpine salt from the Salzkammergut mountain area, just North of us. Alpine salt started out as sea salt, before being enclosed inside the mountains when the Alps were formed 250 million years ago. For thousands of years, people have mined this 'white gold' (which is actually not quite white but has a pink sheer to it) from the moutains and the salt mining industry has made Austria a focal point for economies in Europe. Today, people still mine salt from the Salzkammergut area in a traditional manner. What better way to celebrate this lovely natural produce than preparing a finger-licking dish starring salt?! These Alpine salt-baked beetroots are great as a salad or as a side dish to any kind of roast! Make sure to bake enough beets because they will taste even better when shared with friends. "Mahlzeit!"
ingredents
For the salt-baked beets:
8 Beetroots
300 grams Alpine salt
4 branches of thyme
4 egg whites 
To serve as a salad:
Crumbled goats cheese (we used cheese from the goats that have been grazing the alpine meadows all summer at the Figerhof farm down in the village)
A drizzle of extra vergine olive oil
A drizzle of vinagar (we used a lemon and thyme vinegar)
Black pepper
Fresh dill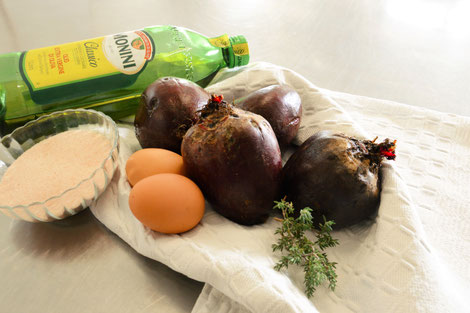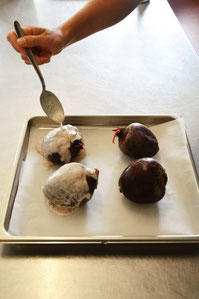 The how-to
This recipe is very easy! You just need a kitchen aid, an oven and 2 hours to sit down with a cup of tea and relax.
Preheat the oven at 170 degrees Celsius. Wash the beetroots and place on baking paper lined tin (leave the skin on!). Put the salt cristals and thyme leaves in a kitchen aid and blitz for a few seconds until you've made a powder. Than add the egg whites and blitz for another few seconds. Pour the salt mixture over the beetroots and make sure they are well covered. Place the tin with the salty beets in the oven and bake for 2 hours.
Take the beets out of the oven and let them cool down a bit to make sure the moisture stays in the veggies. After they are cooled to room temperature, break the crust off, wash the beet roots under cold water and peel the skin off. 
Chop the beets in pieces, set them on a plate and sprinkle with cheese, oil, vinegar, fresh dill and black pepper. Gather your friends, pour some wine and have a lovely meal!
XOXO from the almost-famous-MoaAlm-kitchen-singers, with a special thanks to Yvonne for inspiring us :)